Autumn1095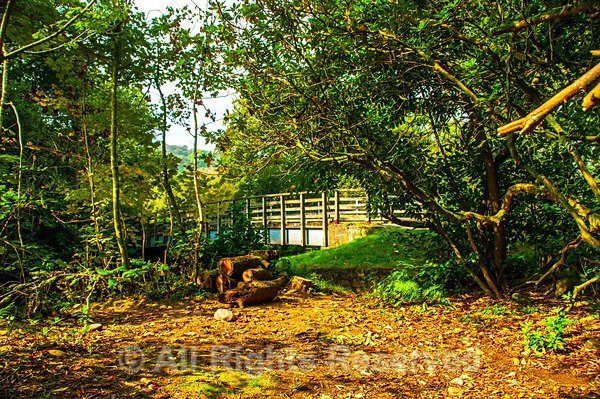 The historic grounds of Craig-y-nos Castle, once home to the internationally famous opera singer Adelina Patti, are spread on the banks of the River Tawe.

Now a Registered Historic Park and Garden managed by the Brecon Beacons National Park, this is a place where natural and manmade features mingle to great effect. The river meanders through the park, but just as at home here is the designed landscape of tall trees, lush meadows, woodland plantations, fishpond, lawns and woodland walks.

The site has a long history. There are Bronze Age, Iron Age and Roman remains in the surrounding hills, and it is believed that the current castle sits on the same site once occupied in the early medieval period by the castle of the local Welsh Prince. The castle and the country park that occupy the site today date back to the Victorian and post-Victorian eras.
In its heyday, Craig-y-Nos had all the features that any fashionable Victorian parkland needed: walled kitchen gardens, glasshouses, rock gardens, a croquet lawn, a rose garden, ornamental and exotic trees including walnut, acacia, mulberry and eucalyptus, as well as oaks and beech.

As you stroll around, imagine that you are following the footsteps of Adelina Patti (pictured right) as she walked around her sumptuous landscaped garden. A wander around the fishpond might lead to a walk to a stand of Scots pine; according to local stories Patti used to walk among these trees to inhale their scent to assist in clearing her voice before a performance.
The park today is served by many gentle, easy-to-follow paths and a visitor centre and tea room with benches and picnic areas, making it an ideal place to spend an afternoon.

This family-friendly park is open every day of the year except Christmas Day.


Situated in a dramatic and romantic location in the secluded upper Swansea Valley, Craig-y-nos Country Park is a 40-acre Victorian garden with shady woodlands, meadows, ponds, lazy lawns and rushing rivers.