Architecture1043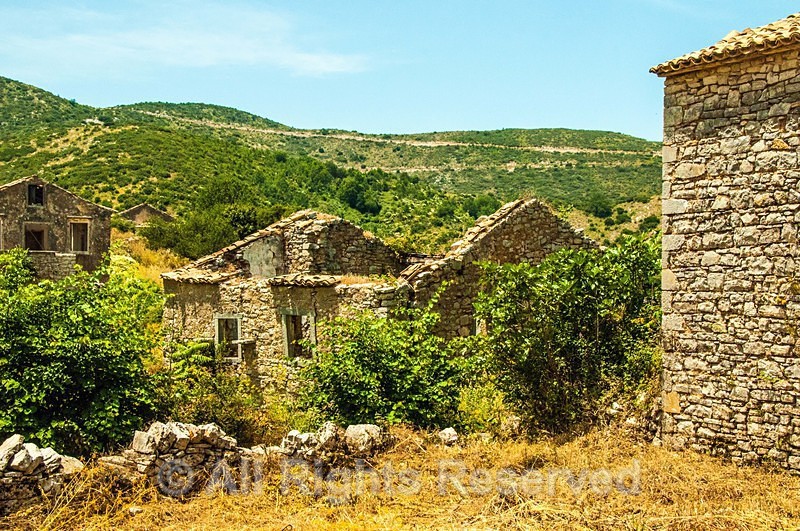 century, although it is considered to have been inhabited many centuries before. Around 130 houses were built, entirely by hand, some of which have now fallen into ruins, many of which are now under restoration.

The village, once inhabited by about 1200 people, was one of the wealthiest on the island, surrounded by vines, oak trees and thousands of sheep that roamed across the mountainside. To this day, with its cobbled streets and ancient houses, the atmosphere retains its warmth and friendliness. Encircled by eight churches and nestling beneath the island's highest mountains, Old Peritheia is set amidst beautiful countryside with views to the sea; it was once a hideaway from Pirate attacks.

'Suspended in time' the village remains an enchanting discovery for visitors from all over the world. So whether you want to enjoy a great day out, step back in time, walk in the mountains, or just relax in one of the four tavernas and sample some locally sourced and home cooked food, then visit Old Peritheia and discover why it continues to hold a special place in the hearts of visitors and Corfiots alike, summer and winter, year after year.

The village is best visited by car as there is limited parking.
This historic 'Heritage Protected' village is in A Designated Area of Natural Beauty, situated on the attractive north east corner of Corfu and just below Mount Pantokrator (The Almighty). It is the oldest example of the original mountain villages of Corfu. Records date back to the mid fourteenth
| | |
| --- | --- |
| | |